Who is the one who does not know Portugal? In addition to football, the country is also famous for the glory of its past. The glory made its capital, Lisbon, became exotic and mysterious for the traveler. A few days ago, I had the opportunity to visit this southwestern Europe country. This country was known for the strength of political, economic, and military in the 15th and the 16th centuries. Portugal is one of few strongest countries in medieval ages. This country has many colonies like Macau, Brazil, Angola, Guinea Bissau, Mozambique, to East Timor. Yes, the country was very strong country in the past. Portugal with its capital Lisbon gives an interesting mystery. I departed from Charles de Gaulle Airport at 16:30 local time and arrived in Lisbon Airport, Portugal at 18:00 local time. I chose to use the air plane because I only had a little time to explore the country.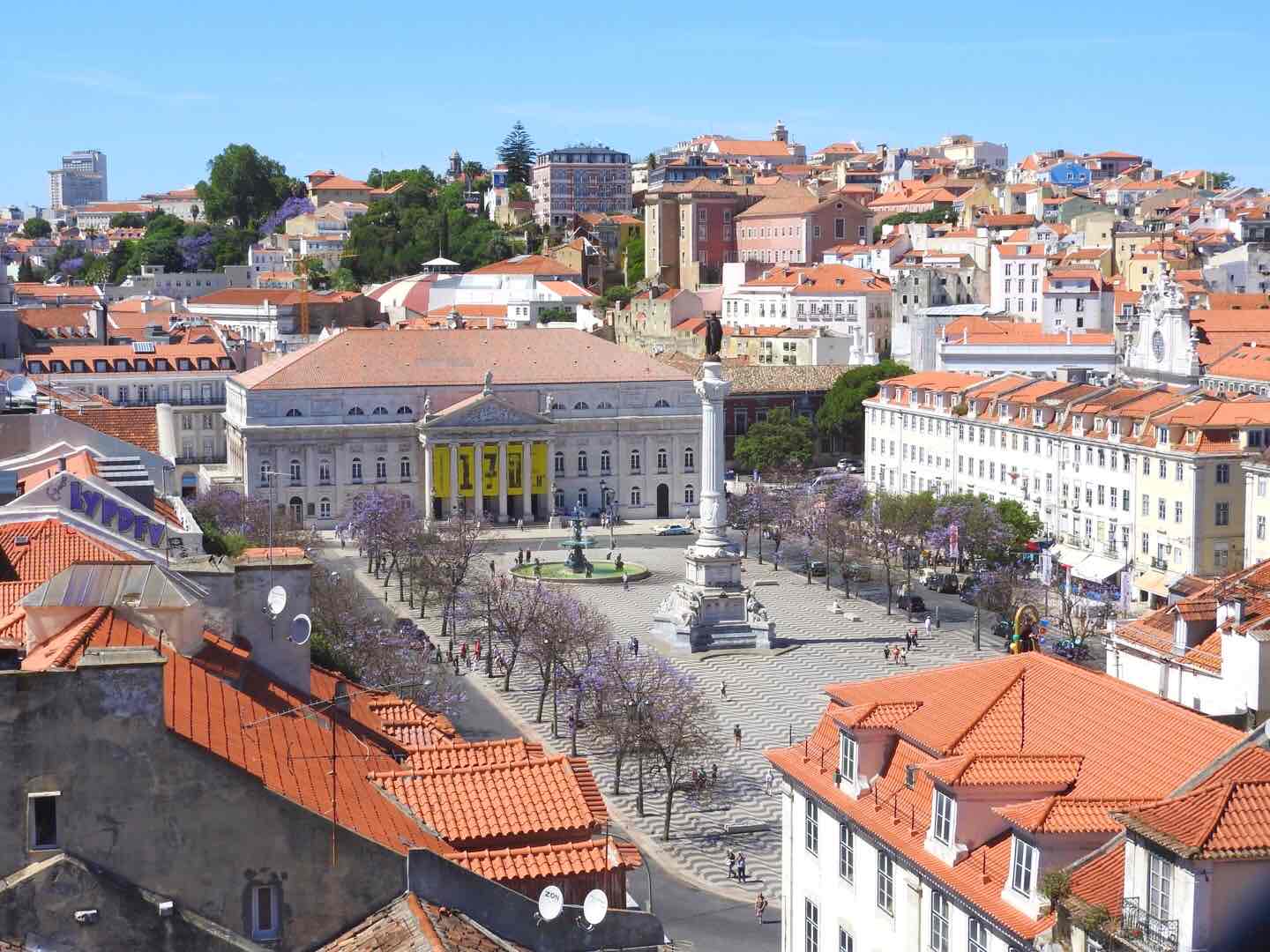 Once arrived at Lisbon Airport, I headed to the metro to continue the journey to the hotel in the area of ​​Cais de Sodre. It is a tourist region located just 500 meters from the sea. I did not find much difficulty things while travelling in Portugal. The first suggested thing to do for every traveler is to rent a car at Lisbon Airport. By using a car, you can travel to every spot in Lisbon easily. I can communicate using the Portuguese but if you can't speak Portuguese, you don't need to worry because most of Lisbon citizen are able to communicate using English. I spent my first day in Lisbon by asking for as much as info about Lisbon.
The next day I tried to maximize the lack of time that I had in Lisbon. My journey started from St. George's Castle, fort of the golden age of Portugal, one of the most popular tourist attractions. Ticket for entering the castle sold for 8.5 Euros for adults. But because I was a student, I got a half-price ticket. So I only paid about 4 Euros. In St George's Castle there is the archaeological museum where I found many interesting facts about Portugal relations with Islam and its culture. Lots of Portuguese culture was derived from Islamic culture. The castle is a combination between two cultures; South-European and Islam.
Walked out of the museum, I was confronted with a view of a very beautiful city of Lisbon, decorated by the reflected glow of sea water. Prevailing winds were also very cool with a very friendly temperature at approximately 22-23 degrees in Celsius. No wonder many tourists enjoy this scenery while their cameras capture every moment. Once satisfied spending time at St George's Castle, I rushed down to the city center for lunch. My next destination was Sao Roque Church. Sao Roque Church Chapel is the most expensive chapel in the world because it was made of gold, specially imported from Brazil when this country was still a Portuguese colony. In addition to this chapel, I also had time to visit the Berardo Museum.
There are works of Andy Warhol, Picasso, Dali, and others inside the museum. The most fun thing of this museum is we can enter it by free. I had a time also to visit the Chiado, a shopping center at once a meeting point of Portuguese youngster. Despite Chiado, I also visited Cascais, a fisherman in rural Portugal, tasting a culinary made from octopus. I forget its name but it is very delicious. I spent the evening to visit the Belem Tower. It is located a bit outside the city of Lisbon, but not too far. After visiting the Belem Tower I went to the hotel for a quick break, tasting Portuguese cakes; Queijadas, Pasteis de brick, and also Bolo! At 22:00 pm, I went to Bali Lounge because there were Jazz performances there. The next day I was hunting some souvenirs.
Prices of souvenirs in Lisbon are nearly equal to Paris but slightly cheaper at around 4-5 Euros per item. I visited also a few other unique museums. Several museums such as the National Tile Museum with various types and shades of Azulejos, Palacio Fronteira, Fado in Chiado where I could listen to the traditional music of Portugal. My visit ended with a visit to Barrio Alto before returning to the airport. What a nice holiday for me!